We appreciate your feedback. The best compliment we could ask for is a recommendation from a previous customer. We hope you will share your experience by entering your review below. Thank you for your time and business.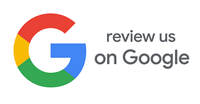 Git Rid of It Junk & Trash Removal
Average rating:
130 reviews
Google Review by Cecilia L.
Feb 23, 2022
Very quick and efficient
City & State:
Falls Church, VA
I called around a handful of other places to get rid of a handmade solid wood and upholstered triple bunk bed and rug. These guys quoted me the best price (40%less than competitors), arrived on time, and were exceptionally careful In my small and crowded condo. Very happy with their service. Competitors I called were, junk kings removal, college hunks hauling. 1800junk; and 2 more I can't recall the names. Quotes were in the $250-300+ range for a 1/4 truck load. I had Juan and another guy. Very quick and efficient!
Google Review by Betsy S.
Feb 2, 2022
Very polite and professional
City & State:
Falls Church, VA
Git Rid Of It is my go to. Anytime I need help, they're there to rescue me. Today I had two enormous couches moved out of my basement and hauled off. I'm still not sure how they fit them through the door. And they moved a super heavy sideboard from the basement to the main level, because let's face it, I'm not getting any younger. They showed up exactly when they said they would. They were very polite and professional. I have used them in the past to move furniture from my house to my sister's house, to move furniture, to haul things to the dump for me. They do it all and their prices are extremely fair.
Google Review by Amanda S.
Nov 21, 2021
Efficient, professional and reasonable on price
City & State:
Falls Church, VA
Very efficient, professional, and reasonable on price. I have used this company a few times and will continue!
Nov 10, 2021
Get Rid of It ...Got It Done
Removed two couches and dismantled and removed a wood playhouse in the back yard. Were pleasant and professional. Did a great job.
Oct 18, 2021
Excellent!
City & State:
Falls Church
Wonderful service, excellent staff, I couldn't be more pleased. I called this morning and was able to get a pickup the same day. The young men were prompt, efficient and courteous. I will absolutely use them again!!
Aug 11, 2021
Simple and Quick
On 8/11/21 Carlos and a second employee came to remove a very heavy couch. They arrived on time, called before arrival, didn't try to change the price previously quoted, navigated downtown DC and were in and out with our massive couch in 5 minutes flat. For something that is usually a headache it was so nice to have Carlos and team expertly move the couch through doorways and hallways and out of our home for good! Thank you Get Rid of It! You have great staff and would definitely recommend this service to a friend.
Google Review by Molly M.
May 23, 2021
Right on time and so efficient
City & State:
Falls Church, VA
We have used Get Rid of It twice in the last month - first to help us clear out donation items, and second to remove garbage, donation items, and construction waste out of our garage after a renovation. I cannot recommend them more highly! Our first experience was last minute and they came within 12 hours of calling. They were right on time, and were so efficient. The second time, we had the exact same experience - fast and thorough - they even swept our entire garage before leaving.

Their rates were cheaper than i've found through larger companies.

On top of all of that, the entire team we dealt with was extremely friendly. I never post online reviews, but my experience was so great both times, I just had to spread the word.
Google Review by Betsy D.
May 15, 2021
Highly recommend
City & State:
Washington, DC
Whole apartment clean out. Did a great job, worked quickly and were very professional and nice. Even swept the floors. Highly recommend.
Google Review by Barbara B.
Apr 20, 2021
Would highly recommend this company
City & State:
Alexandria, VA
Get Rid of It Junk Removal did an outstanding job at the end of February when we moved out of our home in McLean. We had lived there for 41+ years during which time my husband had accumulated soooo much stuff. The crew of four were amazing!!! They worked non stop not only removing items from our house but emptied out the garage, attic and loft. We had an old massive bedroom set that could not be moved down to the main level so they used a saw to cut it into small pieces with our permission. I stood there in awe watching them load an entire truck of what my husband considered to be treasures over the years (but what I considered junk). Thanks to them and all their hard work we were able to get to the settlement table on time!!! Would highly recommend this company. They took so much of the stress out of our move. THANK-YOU!
Google Review by Kevin S.
Apr 14, 2021
Will be using them for all of my future junk removal needs
City & State:
Springfield, VA
Hired Git Rid of It to come take away a bunch of old furniture items. They were right on time, very professional, and their price was very reasonable. I highly recommend them and will be using them for all of my future junk removal needs.